Antifouling Safety Reminder from Health Canada
By Irene Wilkin, Regional Pesticide Officer, Health Canada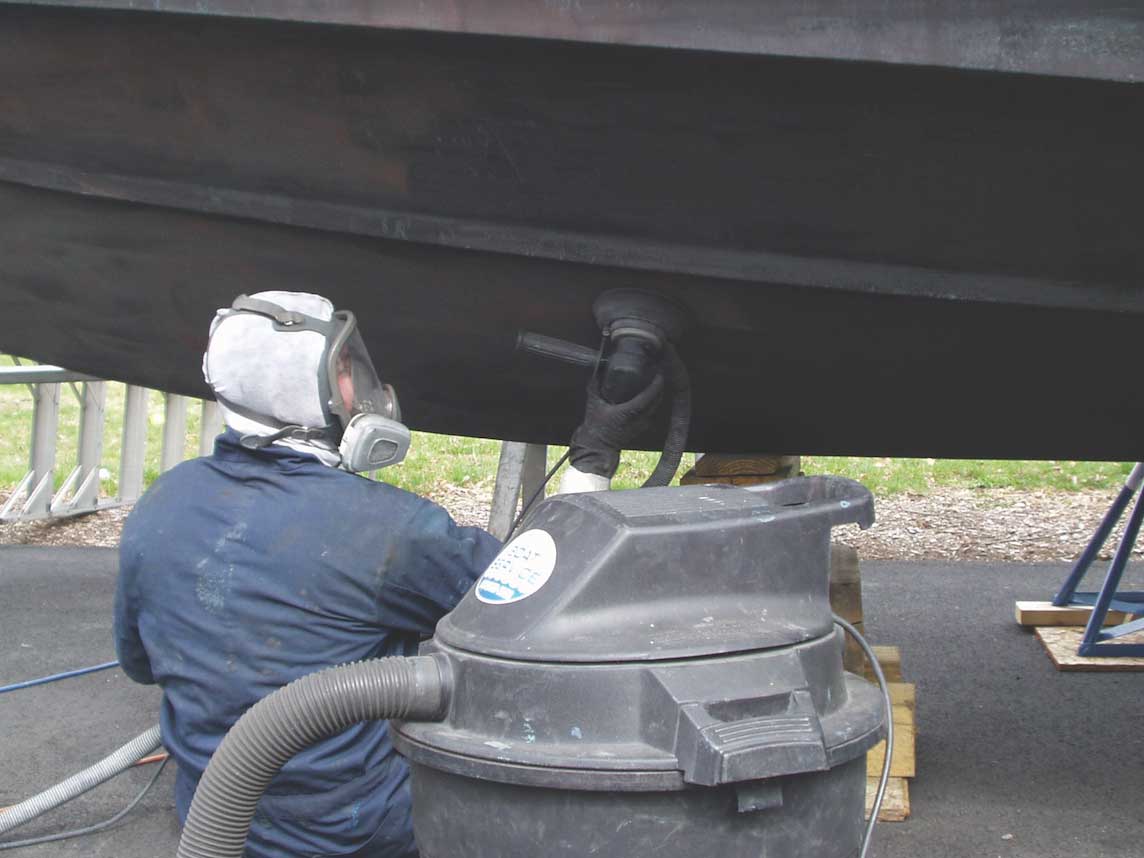 Boat owners can pick up antifouling paints in many marinas and boating supply stores around the province. In most cases users are not aware of the special handling requirements of bottom paints/antifouling paints. In Canada, the only active ingredients approved for use in antifouling paints are cuprous oxide and metallic copper. Finishes that produce slippery surfaces without the need for an active agent or biocide do not require registration.
Antifouling paints are regulated by Health Canada and are classified as pesticides. Before these paints can be sold, manufacturers must supply scientific data to Health Canada with respect to effectiveness, impact on the environment, and how they can be used without impacting the health of the user. If their formulations meet these requirements, antifouling paint labels will carry a registration number issued by Health Canada (eg. Reg. PCP No. 12345).
Antifouling paint labels are also classified according to the type of user: commercial or domestic. In general, users of commercial class pesticides have special training and use larger quantities than domestic users. However, there are antifouling paints in the commercial class that are packaged in quart and gallon cans and are available anywhere domestic class paints are sold. This is the crux of the problem. Commercial class products require specialized protective equipment when handling and applying, in particular, an air-fed respirator with full-face mask. Obviously this kind of protection is not something an average boat owner would have on hand. Health Canada is also finding that a lot of boat painting companies are also unaware of these label statements.
Boaters can find extensive information on antifouling paint in Health Canada's "Pesticide Labels" app, which is available through Apple's App Store or the Google Play Store. Information can also be found online by googling "pesticide label search," clicking on the first page that comes up and then entering "antifouling paint" in the search box.